On a trackers birthday the staff are "usually" very generous and sometimes give out some kind a little treat, like invites, freeleech, open signup, 2x upload, etc... Think of it as a present, ironic, but that's just how it is. Here's a list of trackers and the date each site came to be, we'll be the first to announce if a tracker is doing something extra special on its birthday so check back regularly.
JANUARY:
9th (2005): TL
10th (2005): KG
19th (2006): A-L
19th (2006): Bitnation
19th: (2006) Torrent Bits
23th: CartoonChaos
24th (2005): FSC
29th (2006): TranceRoute
FEBRUARY:
2nd (2006): S.I.T.R
6th: Underground Gamer
21st: WiiTorrents
27th (2005): Czone
MARCH:
3rd: BitmeTV
15th: UK-T
15th: (2006): Bitspyder
19th: PTN
20th: (2006): HDBits
23th (2005): Pro Audio Torrents
29th: ThePlace
APRIL:
3rd (2006): FTN
5th (2005): AradiTracker
14th: SceneHD
18th: IPTorrents
19th: Cinemageddon
MAY:
20th (2004): Pedro's BTMusic
30th (2004): Oink (R.I.P. 23th October 2007)
JUNE:
JULY:
19th: TranceTraffic
25th (2006): Chronictracker
27th (2004): Bithumen
AUGUST:
1st: Thor's
1st: filezone
6th: TheVault
26th (2005): Sct
26th: LW
SEPTEMBER:
5th: VIPmusic
9th: Music-vids
16th (2007): ITS
25th (2007): ScL
27th (2005): NB
OCTOBER:
1st: XWT
10th: SCC
13th: X264
13th (2005): TTi
21st (2004): Bitme
27th (2007): What.CD
30th: PT
31th: (2007) Waffles
NOVEMBER:
2nd (2004): TorrentDamage
12th: Swebits
15th: SceneFZ
26th: Iplay
29th (2004): Bitsoup
DECEMBER:
8th (2006): BCG
15th (2005): SweDVDR
25th: RP
Feel free to make a comment about any other birthday dates you are aware of.
This list was complied by TI (Torrent-Invites) updated by p2pnews.
In my last article, I explained some of the tactics used by various groups and organizations, in order to combat piracy. You learned how law firms and copyright trolls (looking for some quick cash) interact with ISPs, and, in turn, how ISPs interact with the end user, or pirate (ye scurvy doggs!). In this article, you will learn, in a fair amount of detail, exactly what you can do to combat this privacy infringement, and significantly reduce your chances of getting a love letter from your ISP, or worse, a troll. Some of these options require a paid subscription. Naturally, these are the better choices when it comes to security and peace of mind; however there are also a few things you can do for free to make sure you are squeezing every last byte of safety measure from your machine, without having to go dig up yet another buried treasure chest, or loot a Sudanese cruise ship, or whatever you guys do.
Many torrent clients come with a built-in encryption feature, which, like the name implies, encrypts all your outgoing BitTorrent data through the client. In µTorrent, this is easy to set up. Go to tools>preferences, click the BitTorrent tab, and find the Protocol Encryption section, and change the settings to Outgoing: Forced.  There are other methods for encrypting your data, which will be discussed a little later.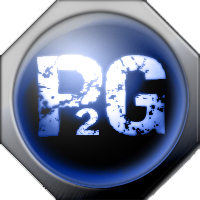 Perhaps the most simple and free method of adding to your internet security is the use of a simple program such as PeerBlock (PeerGuardian for Mac). Basically, what these programs do is act as a firewall, with a huge blacklist of IP addresses, which are blocked from communicating with your machine. There is much debate as to just how effective these programs are in the real world, however I have had an experience where I received a letter from my ISP, but upon installation and initialization of PeerBlock, I received no additional letters. This is purely circumstantial, as only a few torrents are monitored at any given time, however I always feel safer when I open the application window and watch all the government and business IPs show up on my screen.
Proxy services are another useful trick you can use to mask your IP address to the BitTorrent community.  Some are free, and some require a small monthly fee.  Regardless, this is a great tool for torrenting anonymously.  Zeropaid has a great tutorial here.  Proxies are great, not only for P2P and file sharing, but surfing the web too.  I know I used my fair share of proxies to bypass my high school blocker and play games in my computer classes!  You can use them at work, too!  Use it at your own risk!
Before we get into full VPNs, there are alternatives, which are exclusive to P2P networks, such as TorGuard.  This link provides adequate information as to exactly what it offers.  While none of it is free, the benefits can definitely outweigh the cost, especially for the serious pirate, doing his or her piratey things on their local machine.  TorGuard is very versatile in what it does, bet let's talk about some of the concepts that they utilize to give the end-user maximum protection.
A lot of people with access to a private tracker have problems keeping up their ratios.  With a seedbox, you don't have to worry any longer.  Not only does this allow for anonymity (with most seedbox servers being hosted in a country other than the USA), but it seeds your torrents at high speeds, to boot.  Of course, these don't generally come free.  They are rather costly, but are very secure and fast. Sites like Extreme Seed offer great plans. The cost is worth every penny if you're after a killer P2P setup, with blazing speeds and total security. Torrent Freak explains the benefits of a seedbox very well.
Of course, you can always go the VPN route.  A VPN, or virtual private network, "is a private computer network that interconnects remote (and often geographically separate) networks through primarily public communication infrastructures such as the Internet. VPNs provide security through tunneling protocols and security procedures such as encryption," -Wiki.  These usually do not come free either, Jack Sparrow.  There are a few free ones out there, but I am not going to vouch for any of them.  If you seriously want a VPN, you're going to have to shell out some gold shillings for the complete package.
All in all, there are quite a few options when it comes to anonymity in P2P applications.  It might seem overwhelming choosing the best one for you.  If you don't want to spend a dime, you can at least use your torrent client's built-in encryption feature, download peerblock, and set up a free proxy service.  Also, having access to a private tracker makes you considerably more secure than just downloading a torrent from any old website you come across on the internet.  Private trackers are known for faster speeds, better quality content, and better security.  If you're interested in joining a private tracker, I would suggest starting your search by signing up for an account with Torrent Invites. Here, you can do some digging and find which tracker is right for you, and share your own tracker invites with others.
If you torrent a lot on a private tracker, a seedbox would be a wise investment.  Gotta keep that ratio up, and the price is not really a bother when you consider the alternative:  actually having to shell out $1,000 for that *must have* Adobe Design Premium, and $5,000 more for all the other crazy mess of nonsense chilling on your hard drive.
Do your research, choose what you think is best for your purposes.  As always, know your rights, be smart, be safe, and enjoy your freedoms while you still have them.
A Few Sources:
Configuring a Proxy in µtorrent--Howtogeek
I have been doing a bit of research over the past few days, and have learned a few things that I believe any law/internet enthusiasts should make themselves aware of.  I have compiled a few key points from various places that may be of interest to anyone reading this.
First of all, if you use your internet service to download copyrighted materials (especially movies), you may get a letter from your ISP, or even from a third-party group that will call you out on your activity, more likely than not citing the specific infraction(s) of which they have chosen to make themselves aware.
If the letter you have received is from your ISP, there is much less reason to worry.  Many big time ISP's, like Cablevision, Comcast, Time Warner Cable and Verizon, have agreed to a new system.  If the RIAA, CCI, or anyone claiming copyright infringement can prove that an IP address on your network has infringed on a copyright (most likely via P2P/torrenting), then they can send a message to your ISP, who will in turn contact you in some way, most likely via letter or email, calling you out on the specific infringement.  This means little in the way of your ISP.  They may threaten you with reduced internet speeds, or even disconnection of your network, but this is usually an empty threat unless you are a more than 3x repeat offender.  They will not give out your personal information without a subpoena from the copyright holder.
If the letter you received is from a third-party company or law firm, or as they are called around the internet, "copyright trolls", you have slightly bigger problems.  The contents of the letter will probably be a cease and desist type of thing, perhaps with a threat of taking you to court.  Nobody wants to do that, even if they are innocent.  Regardless, it might be in your best interest to be in contact with a lawyer.  The letter will almost definitely also have an option for an out-of-court settlement, between $10-$3000, which is what they really want you to do.  They really just want your money, and don't want to have to take you to court, because there is a slightly decent chance that they will lose.
In any case, major ISP's have agreed to a new system where they integrate their warning system into your browsing experience.  The link provided is worth a read, and shows just how half-assed, redundant, and reluctantly forced this new obligation is.  Recently, Windstream users have experienced a page redirection when using Firefox google search.  Some believe that the ISP is testing a DPI (deep packet injection).  I believe that this has to do with testing and implementation of services described in the link above, starting on July 1, 2012.  This is a very real thing, and not something to be taken lightly.  Customers' rights are being infringed upon, and adding a clause to the ISP user agreement does not justify this type of web-policing.
But please, don't take whatever I have said as the truth, the whole truth, and nothing but the truth. This is simply a compilation of a few key points from many articles that go into this much more in-depth, and, if you are even still reading this, then it might be a good idea to skim a few of these to broaden your knowledge of this subject, which is becoming more and more prominent every day.  Know your rights, be smart, be safe, and enjoy your freedoms while you still have them.
A Few Sources:
Copyright Trolls--TorrentFreak
$10 Settlements & User Comments--BroadbandReports
Reluctant Redundance--TechSpot
CCI Copyright Alert Sytem Being Integrated by Big ISP's--DSLReports
During February to April 2007 officers of the DGPMB-Fraud Investigation Service with officers of the General Directorate of Intelligence and Internal Protection have developed a complex information-operative activities on the establishment and operation of a site type "torrent" , as the www.torrentbits.ro which were made available to site members, numbering about 16,000, movies, music, games, applications and pirated software, run the file size by organizer site, is over gigabites 18,000.
On 05/03/2007, police officers from the General Directorate of Bucharest Police - Fraud Investigation Service, in collaboration with officers from the Criminal Research Services and Rapid Intervention Police and Prosecutor's Office under the supervision of the Bucharest Court , conducted a search at Bucharest, str Provision No. 22, sector 3, where he lives called GINA SERBAN ADRIANA, 38 years and its husband, BOIOGLU PAUL, 37 years old, administrators of the site previously mentioned, during which was identified server that was hosting the site in question, other 3 computers that were used for copying movies, subtitles and posting achieve on their Internet address mentioned and recorded 5130 pirated DVDs with movies, music and games, results and used in this work, all worth about 210,000 Ron, which were built in order to continue research.
From early research showed that those concerned copies of sites outside the country, movies, games and programs that created them and then add subtitles, copy them to DVDs. Also called above , posted these movies also on www.torrentbits.ro site, from where 16,000 users downloaded these pirated files. The benefits resulting from this activity were "collected" in two bank accounts opened by administrators, by way of donation from site members.
Given the complexity of the case and the innovations resulting in phase investigation and management of evidence, it will be going to require the involvement of collective management of copyright, the experts of the Romanian Copyright Office and representatives of holders of copyright being violated by carrying out criminal activity.
In this case it will  be performed researches, the authors of the site will be investigated in free state , in terms of committing crimes of "offering, distribution, possession or storage or transport, for distribution of pirated goods", "promotion of pirated goods by any means and in any way , including through public notices or electronic means of communication "," available to the public, including via the Internet or other computer networks, without the consent of holders of rights, the works or delivering products related rights "and" piracy the computer systems of computer programs ".
Regards,
Rzvy
With All the hoopla with Metallica & Others Sueing the File Sharing community over breaking copyrights, is it really all bad or are the Big Money Hungry Musicians Able to thrive in the File Sharing World?
Looking into the matter we see Pretty Lights, Hot on the scene & owing his success, profit & exposure all to the Torrent Community.  DJ Pretty Lights (Derek Vincent Smith) released 3 EPs On December 1, 2011, through BitTorrent, Getting distributed to over 100 million music enthusiasts in 165 countries. At this time the Bittorrent release has been downloaded 7 Million times and Smith has added 80,000 subscribers to his mailing list and 40,000 new Facebook fans.
It seems all the cries from the music Industry might start to fall on deaf ears now that artists are starting to popup & instead of spending time going through law suites embracing today's technology & working with the community that spreads the word, the torrent word.
NARIP Hosted a panel discussion on May 30th at the SAE institute in San Fran, CA. It discussed why bittorrent should be embraced & not shunned. There are 500,000 to 700,000 people that install bitorrent & uTorrent every day on computers, so there is very much potential to reach a broad spectrum of customer base.
Pretty Lights, by partnering with BitTorrent, in only 3 months time gained 40,000 Facebook fans. Thats a 700% increase in their sites traffic, as well as 80,000 new email subscribers, and 7 million downloads from new fans all stemming from Bittorent Publicity. Also discussed in the panel is how Pretty Lights giving away alot of music for free helped to greatly boost his connectivity with the public & get the name out.
'P2P or peer-to-peer technology' aka a computer network that uses the combined bandwidth of its users.
Peer-to-peer (P2P) file sharing is a system of sharing files directly between network users, without the assistance or interference of a central server. Files reside on computers of users all over the world and are shared bit by bit between those users directly. The decentralized nature of peer-to-peer file sharing removes the need for a central server, and removes the possibility of centralized control. File Sharing Software consists of software programs designed to let users download or upload files to or from other users or other groups of users.
A great heap of P2P and File sharing software can be found here.
Peer-to-peer file sharing networks are also more resistant to legal attacks, because there is no one central entity to file a lawsuit against. To attack a peer-to-peer file sharing network, a claimant must file suits against individual network users.
The community of users in a P2P network is completely responsible for deciding what content is available. Unpopular files will eventually disappear and become unavailable as more people stop sharing them. Popular files, however, will be highly and easily distributed. Popular files on a P2P network actually have more stability and availability than files on central networks. In a centralized network, only the loss of connection between the clients and server is simple enough to cause a failure, but in P2P networks, the connections between every node must be lost in order to fail to share data. In a centralized system, the administrators are responsible for all data recovery and backups, while in P2P systems, each node requires its own backup system. Because of the lack of central authority in P2P networks, forces such as the recording industry, RIAA, MPAA, and the government are unable to delete or stop the sharing of content on P2P systems.
The emergence of BitTorrent as a standard file sharing protocol has somewhat changed this in so far as tracker operators and torrent search engines have become a primary target of legal attacks, if not for actual copyright infringement then for providing the means for it.
While some of the old file sharing networks are still available bittorrent is by far the most popular, most convenient and most effective way to share files. In a nutshell, file sharers first download a small torrent file and open it with a bittorrent client. Torrent file gives the client all the information it needs to connect to other file sharers which have the pieces of the file, download them, and put them together.
But even all this doesn't come without a price.
The avalanche of negative file-sharing news over the past weeks hasn't gone unnoticed to users and site operators.    From SOPA to Megaupload, there is a growing uncertainly about the future of sharing.
While many BitTorrent sites and cyberlockers continue to operate as usual, there is a growing group of users who are expanding their horizons to see what other means of sharing are available if the worst case scenario becomes reality.
Anonymous, decentralized and uncensored are the key and most sought-after features. For some this means signing up with a VPN to make their BitTorrent sharing more private, but new clients are also generating interest.
Recent crackdowns have made operators of central file-sharing sites and services more cautious of copyright infringement. Some even went as far as shutting down voluntarily, like BTjunkie.
In the long run this might drive more casual downloaders to legitimate alternatives, if these are available. Those who keep on sharing could move to smaller communities, darknets, and anonymous connections.
So lets get started shall we?
Just register account and start contributing. Anything that looks good will be approved. We are looking for news about piracy, private trackers, interviews with tracker staff, reviews. Basically anything that you would read.
Obviously we do not want any duplicate content here. We want unique news about the bittorent and file sharing world! We will be running a monthly giveaway for the most approved posts. 50 dollars in gift vouchers from a provider of your choice. =]
Everyone that registers an account shall immediately be able to contribute. However one of the staff shall have to approve the post before it is seen live. Make sure no spelling mistakes. Relevant pictures in the post will obviously make the article more appealing.
This is obviously not what the site is gonna look like forever. Look forward to awesome customizations. Remember this is a TI community project! Lets make people notice our awesomeness!
Also... First approved news article to P2PNews gets free Tier 1 VIP at TI.